Our biodynamic agriculture is certified by Demeter. We use ancient sustainable techniques and follow the astrological calendar to grow and harvest the crops. Plants, animals and human beings are integrated and considered as a whole, creating a fertility closed-loop which gives unique characteristics to our plants and extracts.

Our main Lands are located in two different Areas:
In Villena we have more than 2,000 hectares of Mediterranean forests under strict biological control. Our lands are characterized by dry and sandy soils with some silt. The agricultural processes are carried out within a biosafety framework and under the strict demands of biodynamic cultivation certified by Demeter.
Finca Alberquilla (Moratalla)
It is located in the farthest northwestern area of the Murcia Region, popularly known as the "orchard of Spain" for its rich soil. We own 1,000 hectares to cultivate olive and almond trees. As an example, we cultívate below products on those áreas:
Olive
Olive varieties: Arbequina, Picual, Grosal, Cornicabra, Farga and Cuquillo
Area: 300 hectares
The harvest starts early, with the first signs of cold weather in November, when the Arbequina variety is as its best. Immediately after, we continue to harvest the rest of varieties.
Grape
Grape varieties: mostly Monastrell, although there is a high presence of other varieties like Sauvignon Blanc. We have also other varieties such us Syrah, Petit Verdot, Merlot, or Cabernet Sauvignon.
Area: 200 hectares facing northwest and southwest
The harvest is conducted at night when the temperature is lower, so that the fruit is fresh and unaltered.
Almond trees
Almond varieties: Ferraduel, Guara and Marta
Area: 88 hectares
Almond is usually harvested at the very end of the summer, between the second and third week of September.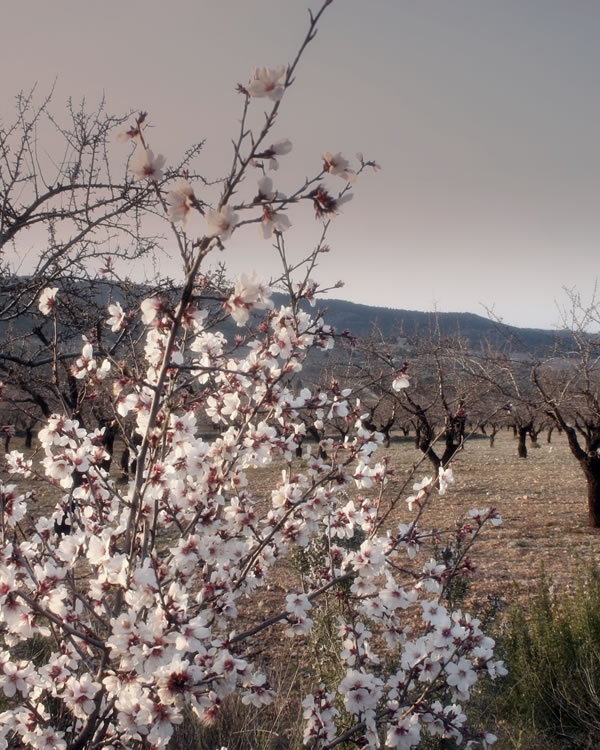 More information about our company and products?